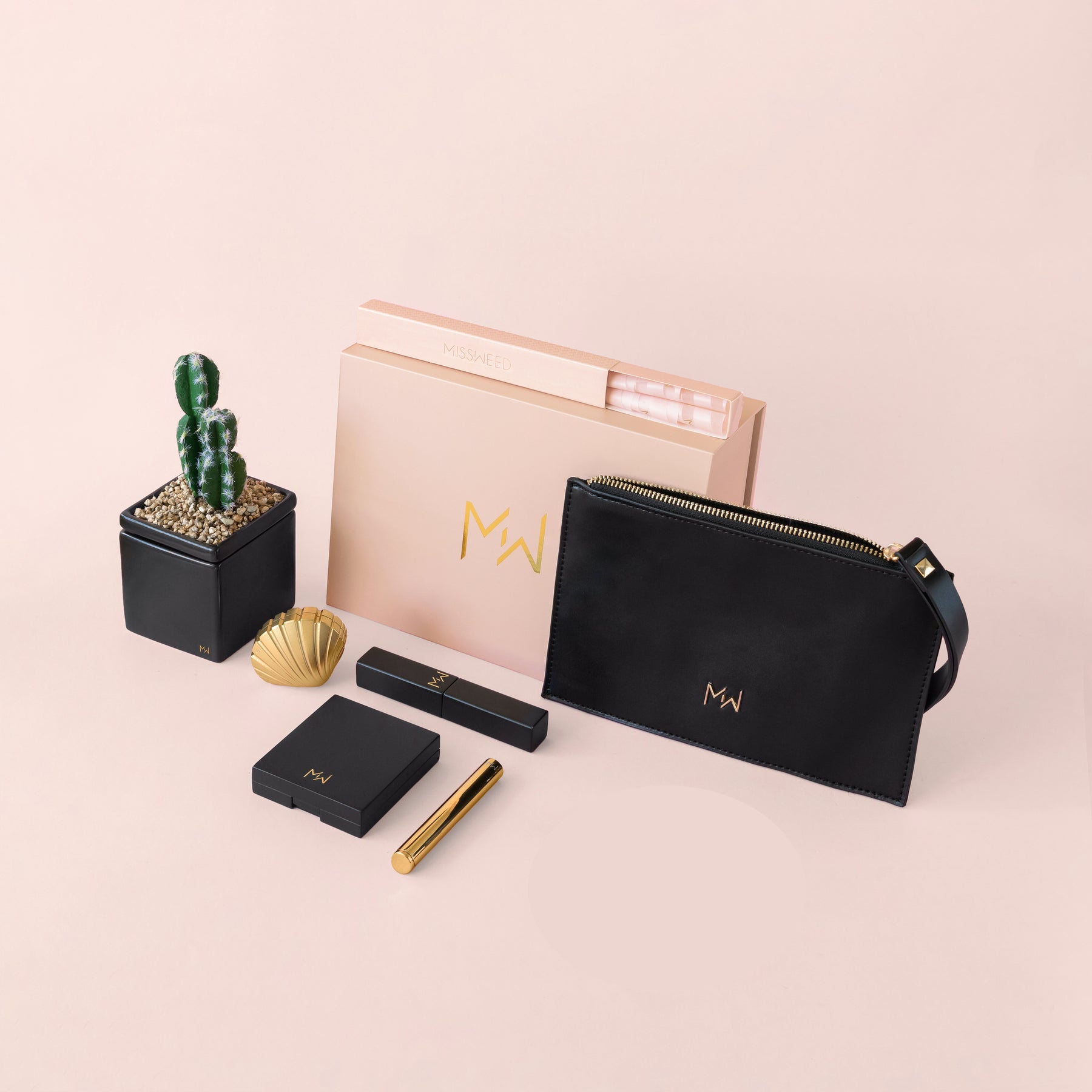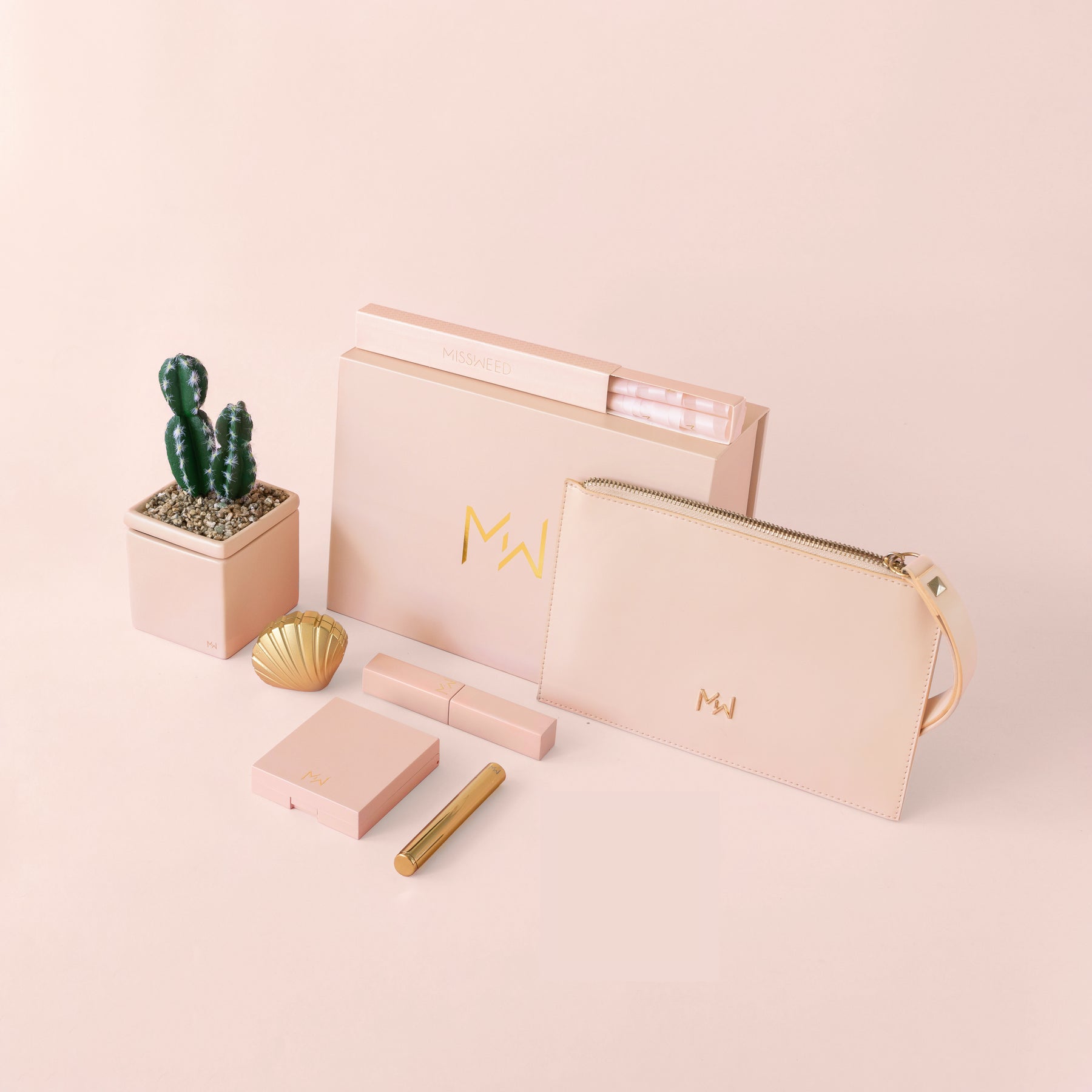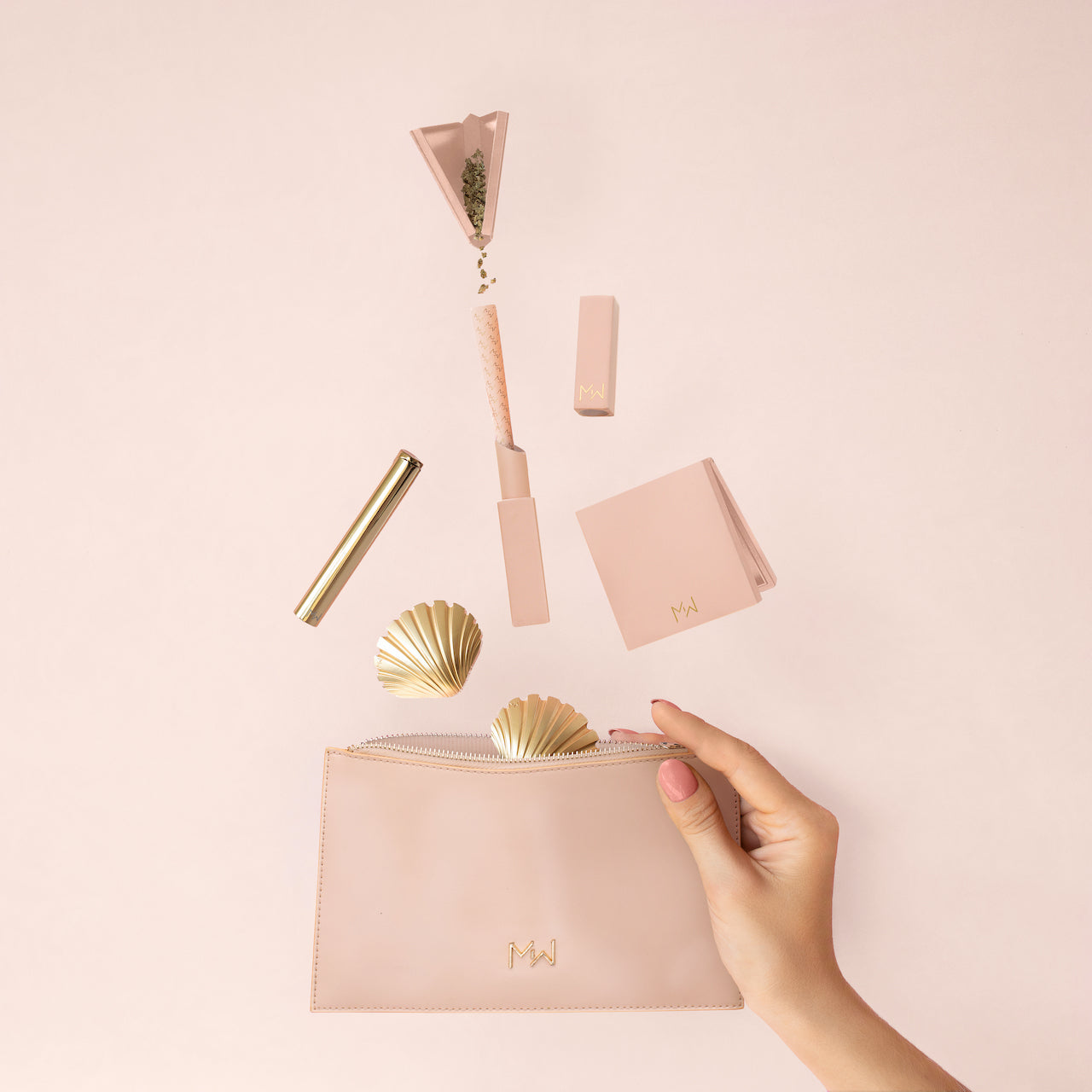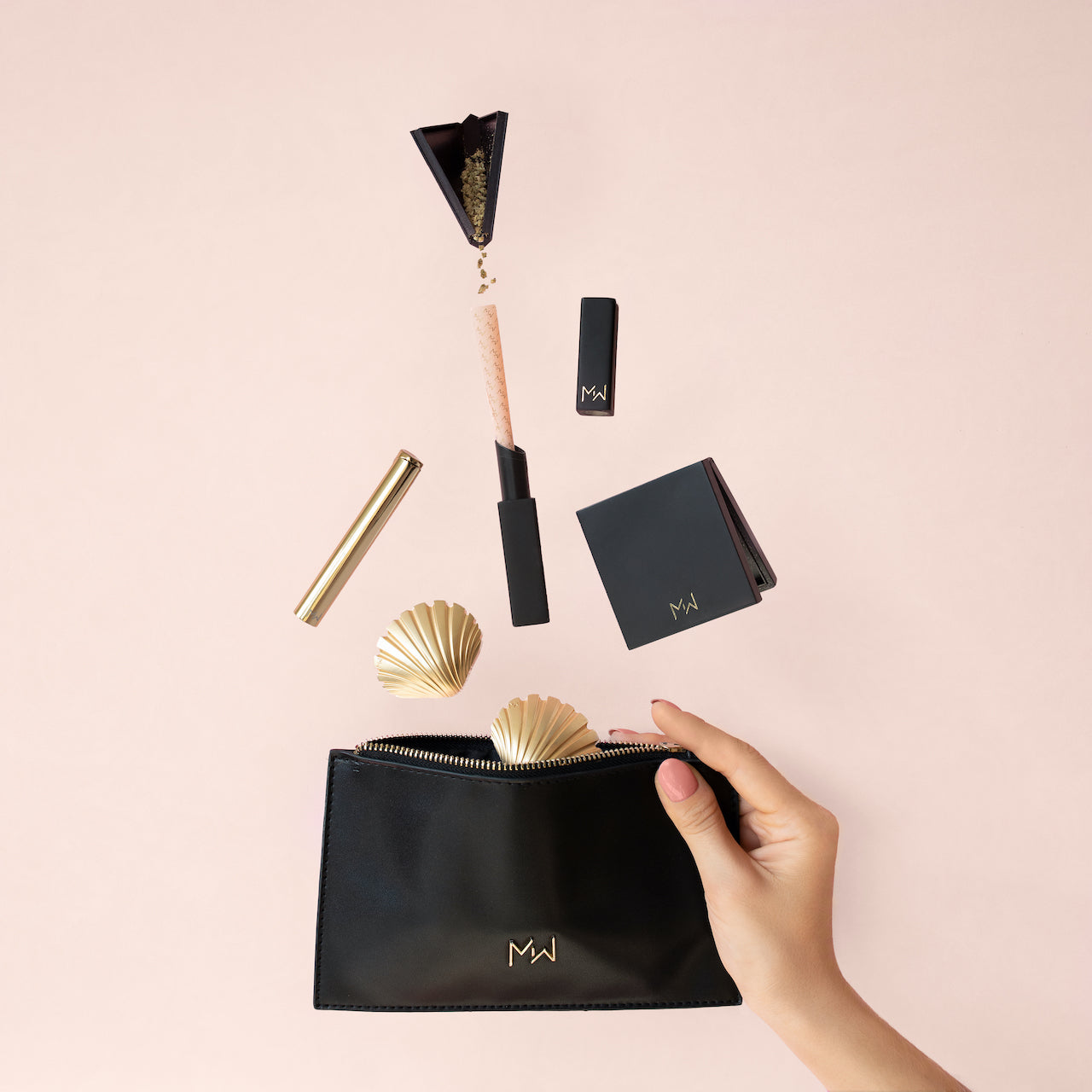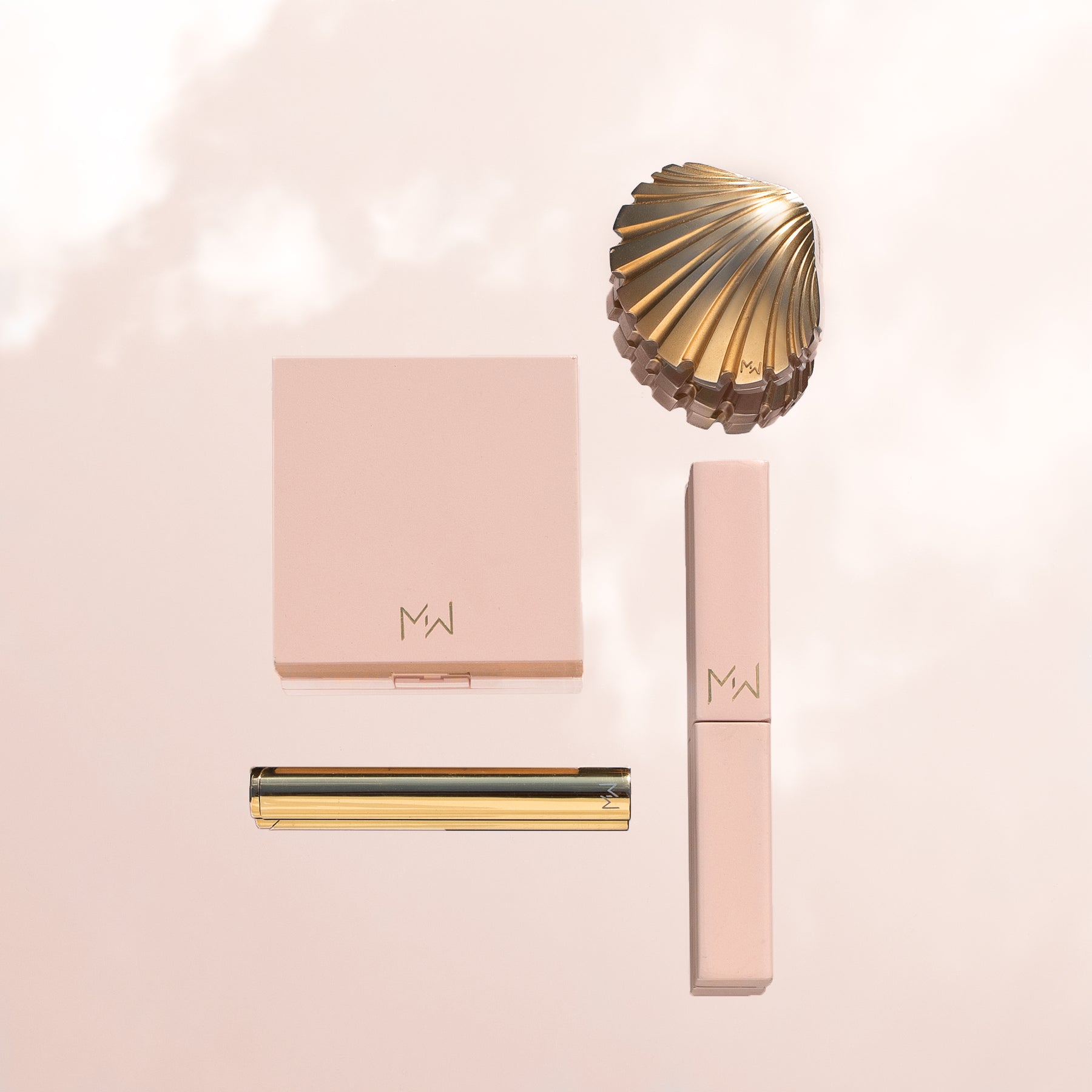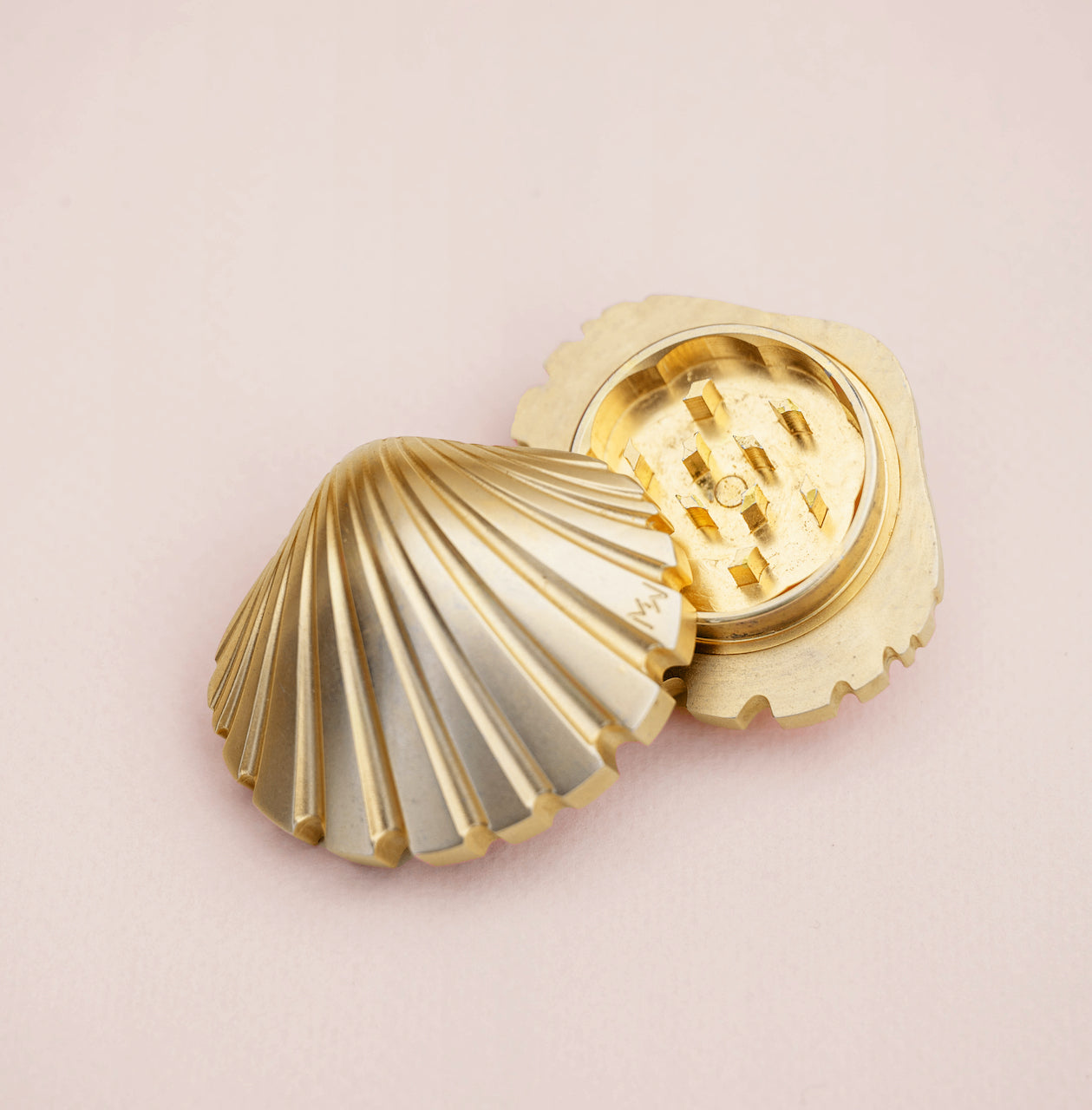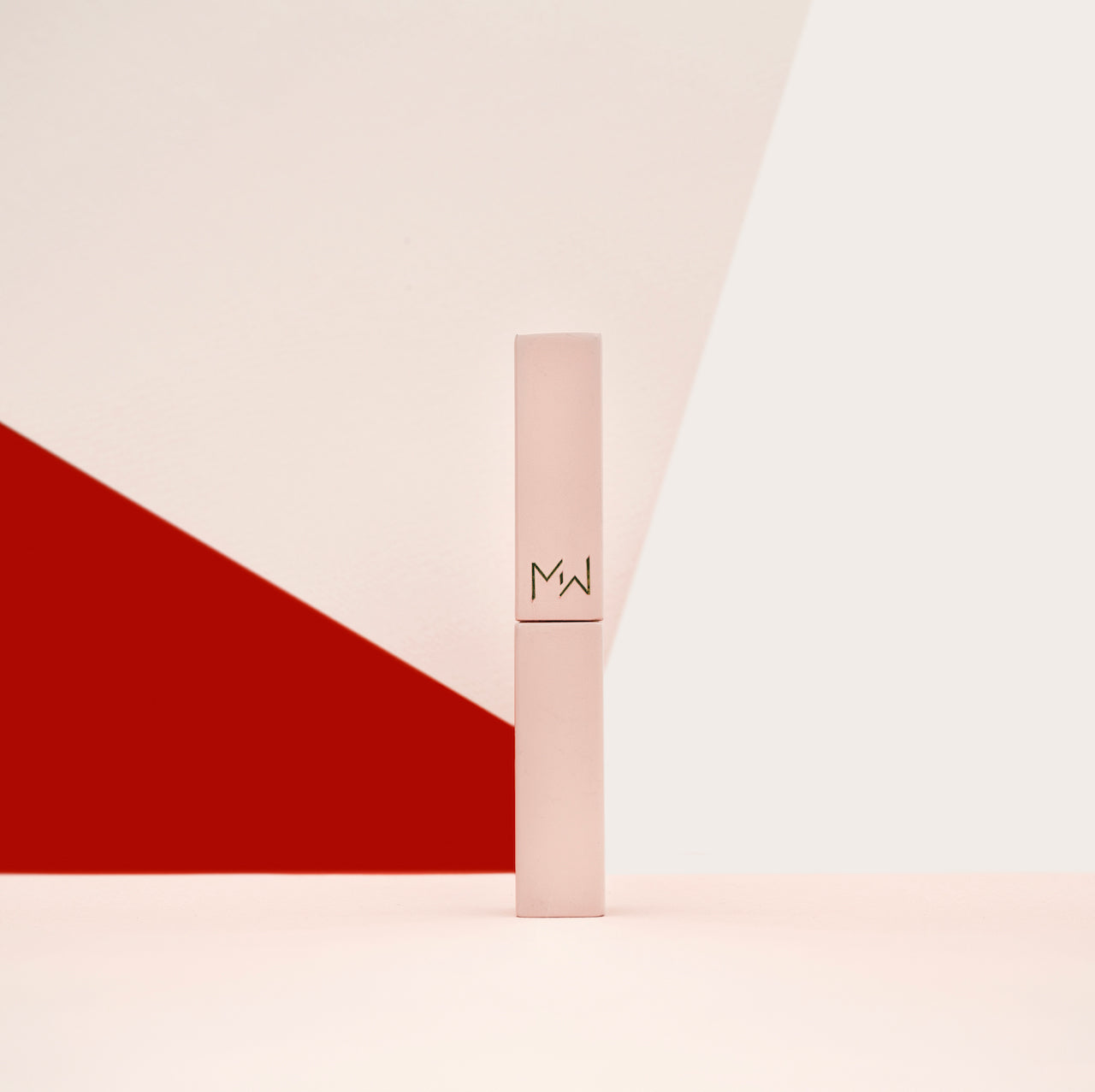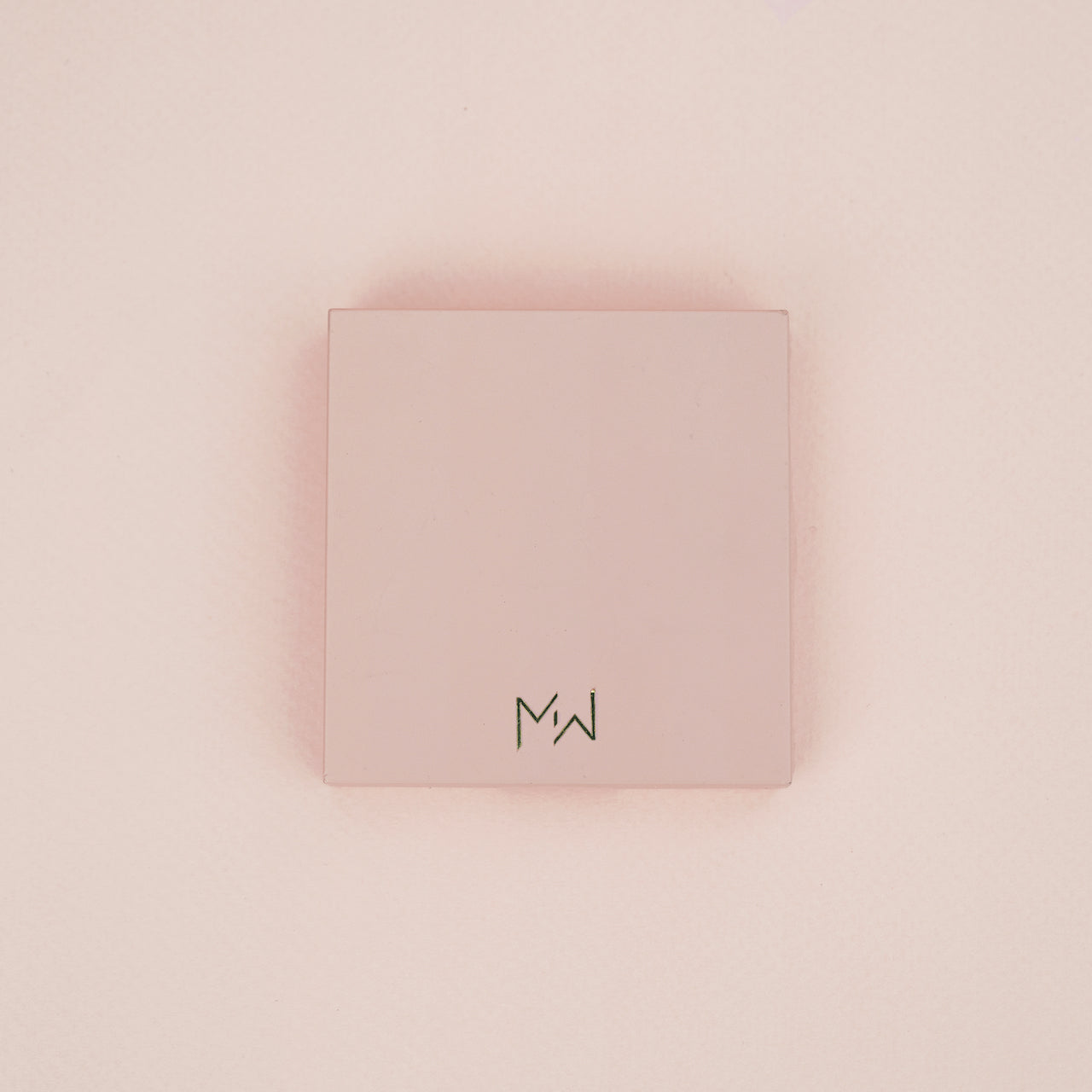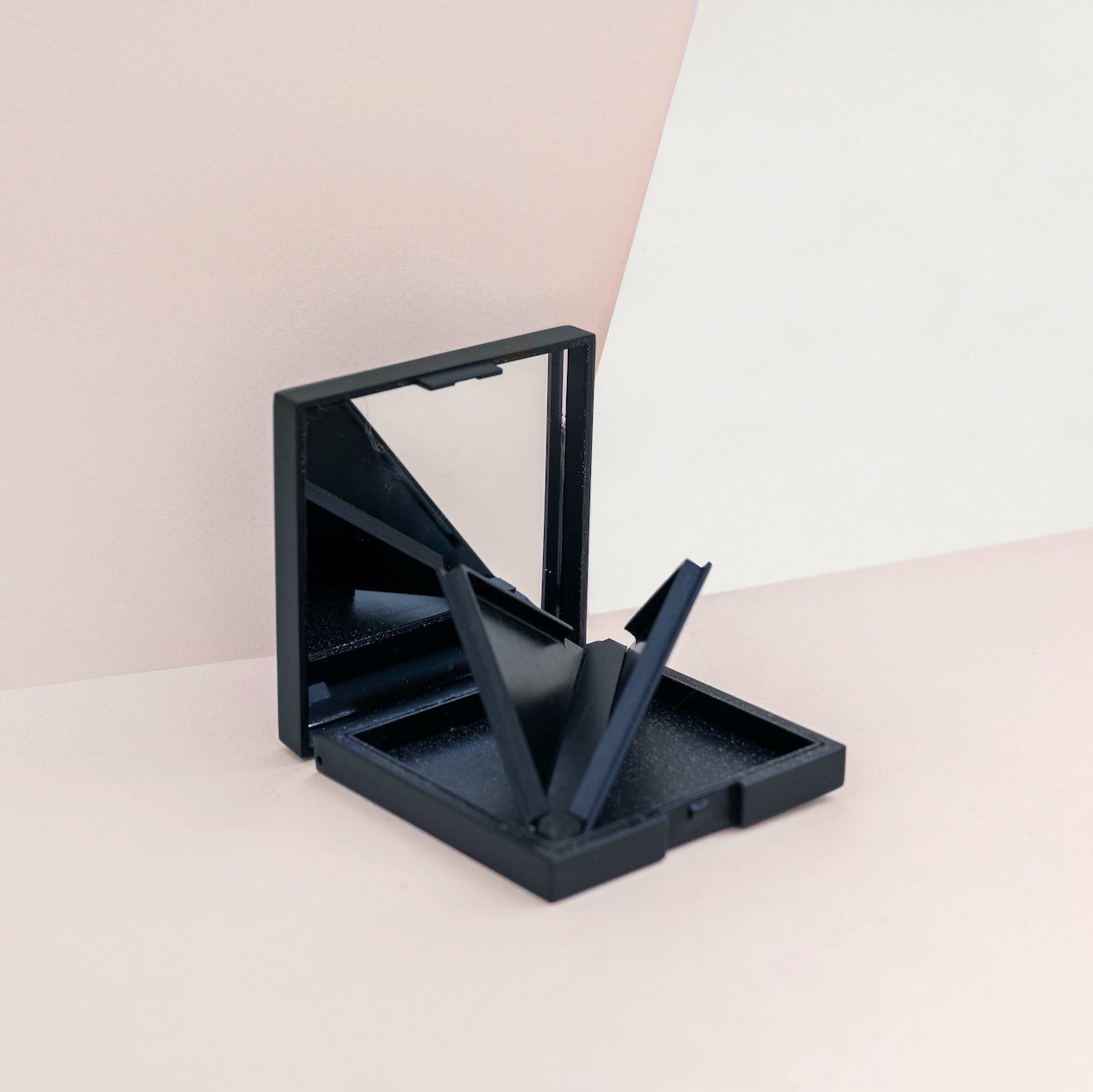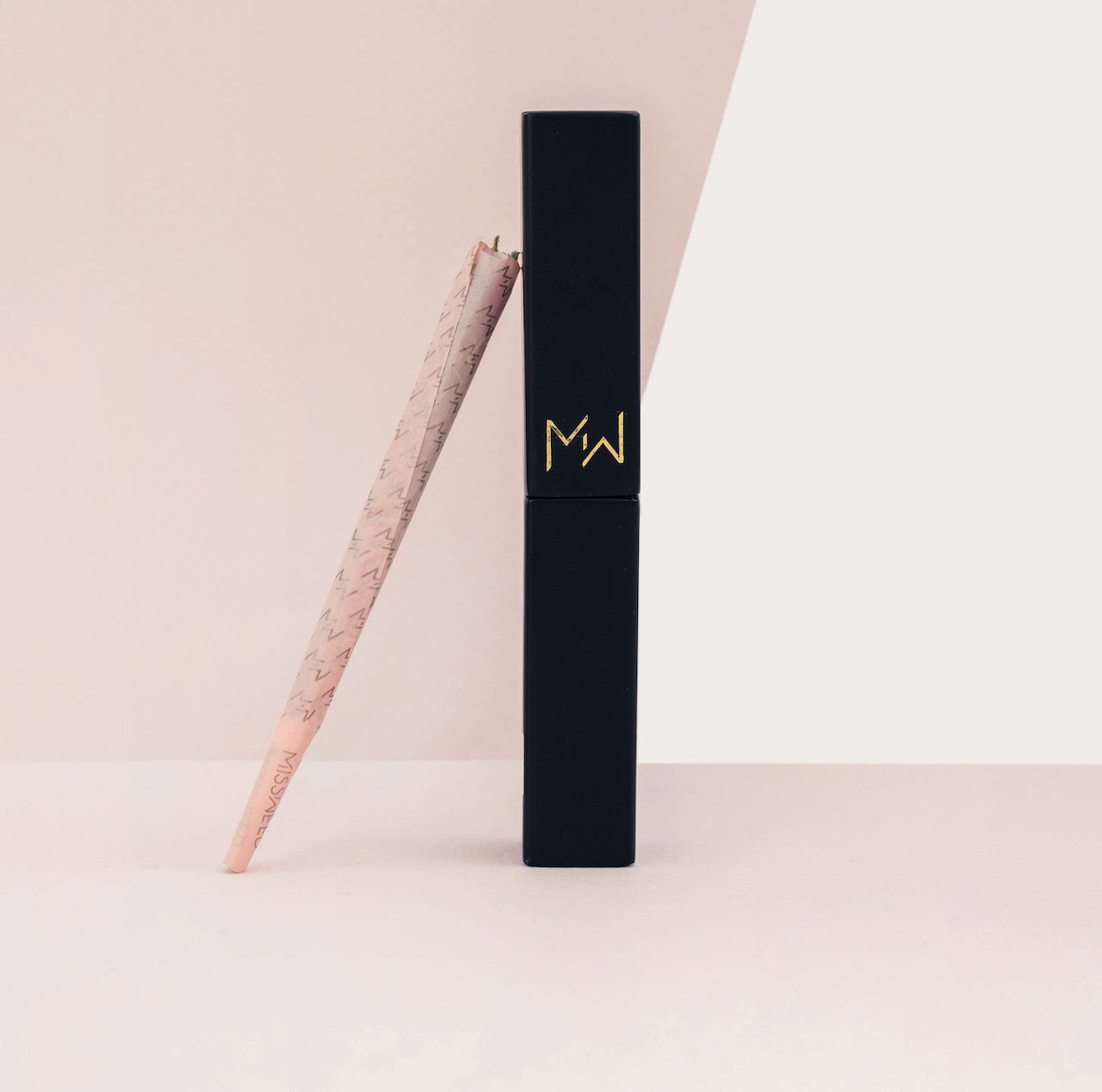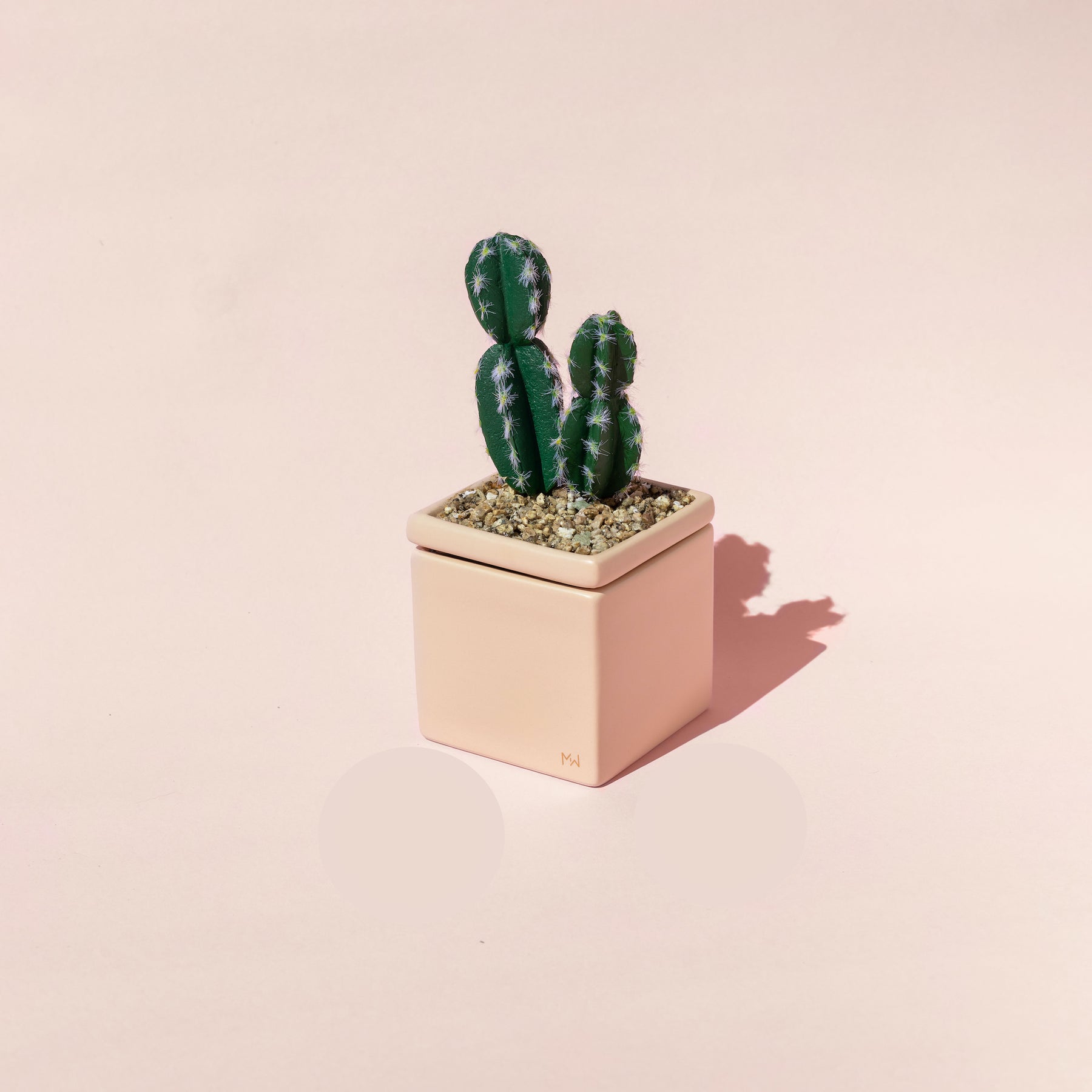 The Total Package
It may not be your dream man (we can't manifest everything) but it's oh-so much better! We married the LAX-JFK Travel Kit with the Penthouse Status Home Decor Set to create the ultimate partner-in-crime. 
From gazing out of airplanes to enjoying a cozy night at home, this complete MISSWEED 7-piece collection helps to keep your organization first class and the feng shui in your home at an all time high. After all, your desires know no bounds and neither should your accessories.     
Includes the following products:
Stash It All Clutch - The vegan leather carry-all that is perfect for carrying your cannabis accessories.
Smoke & Mirrors Compact - The 3-piece set you need to fashion your joint without ever having to tarnish your mani.
Stay Golden Seashell Weed Grinder - The airtight, mess-free weed grinder that features diamond sharp teeth and a strong magnet closure.
Lips Are Sealed Joint Holder -Disguised as a tube of your favorite rouge, this joint holder with strong magnet closure offers a discreet way to carry a spliff wherever you go.
Lit From Within Stick Lighter -With a round, slim body and brushed gold exterior, this must-have refillable accessory is most definitely not your average girly lighter.
Read Between The Lines Pre Rolled Cones
Use a damp microfiber towel to wipe down or gentle dish soap to hand wash once weekly or as needed. Air dry. For the pre rolled cones, store in a cool, dark place and use within six months. 
ITS CUTE BUT ….
Kinda annoyed bc the cactus stash box was broken on receipt! And the gold light only worked twice never produced a flame after!! And I paid $200 it's like I wanna say I love it because it's so nice but I'm not able to enjoy it and feel like I wasted my money trying something new . I also been emailing asking how to get ITEMS that work and not broken??
Best set out there by far!!
Literally answers all my needs, couldn't ask for more and the quality of the products is amazing!! Use it everyday and everyone always compliments how stylish it is!
I'm really happy with the quality! Everything is just perfect and also does well in the heart that things look so good and aesthetic
pink color
You thought of everything down to the smallest detail, from comfort to aesthetics, the feeling is pampering and just stunning. After I have been using the products for a while, I have come to use it daily. Every person who has come into my house has complimented me on the secret weed stash cactus without then even knowing what it is used for. The blush parlour gives me the option to easily put in the weed into the pre-rolled cones, which completely makes my life easier. I am very satisfied wth the products, and every person who I have interacted with had something to say about it. I also love when everything looks aesthetic and nice. I am really happy and satisfied with the products!