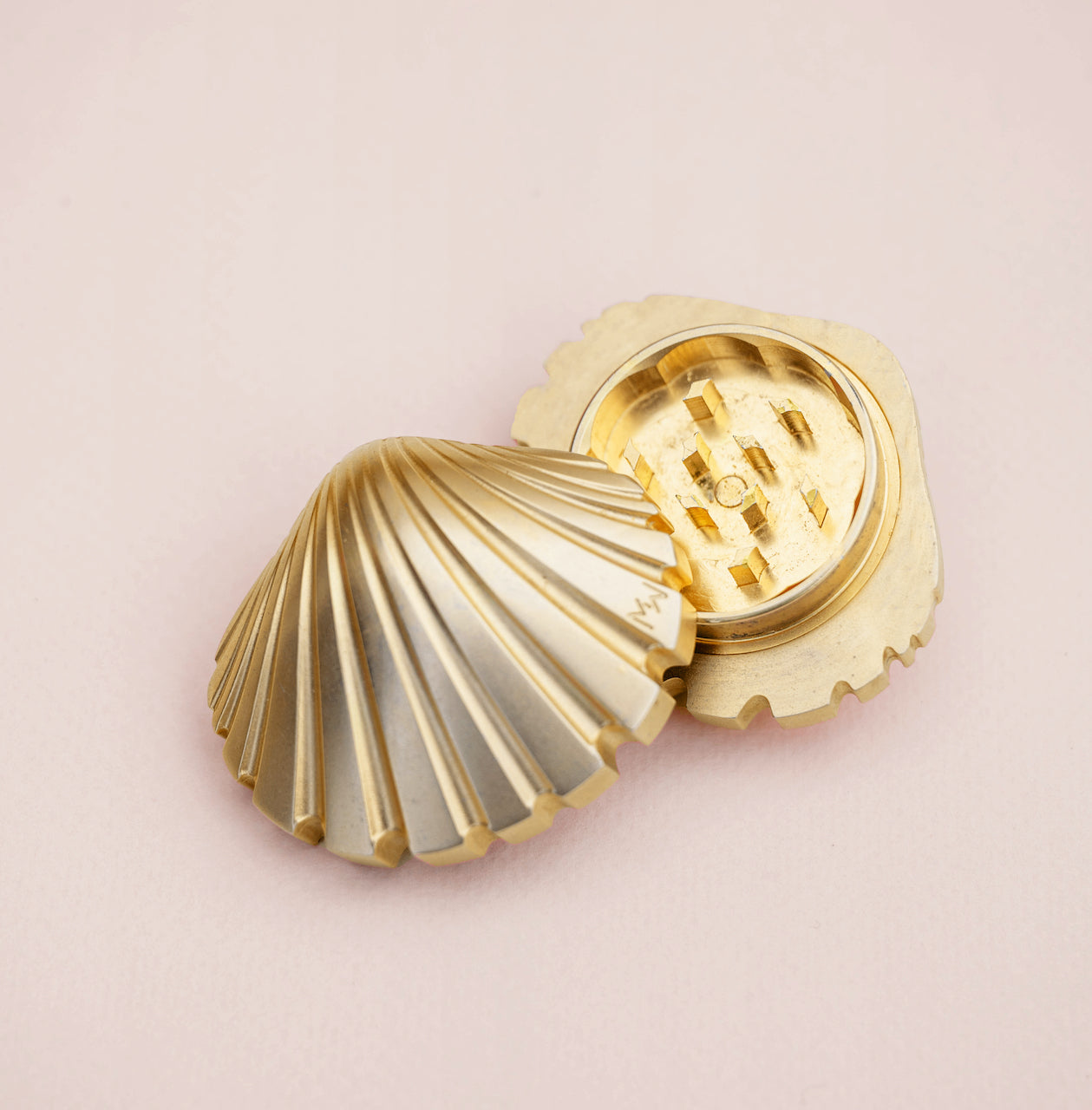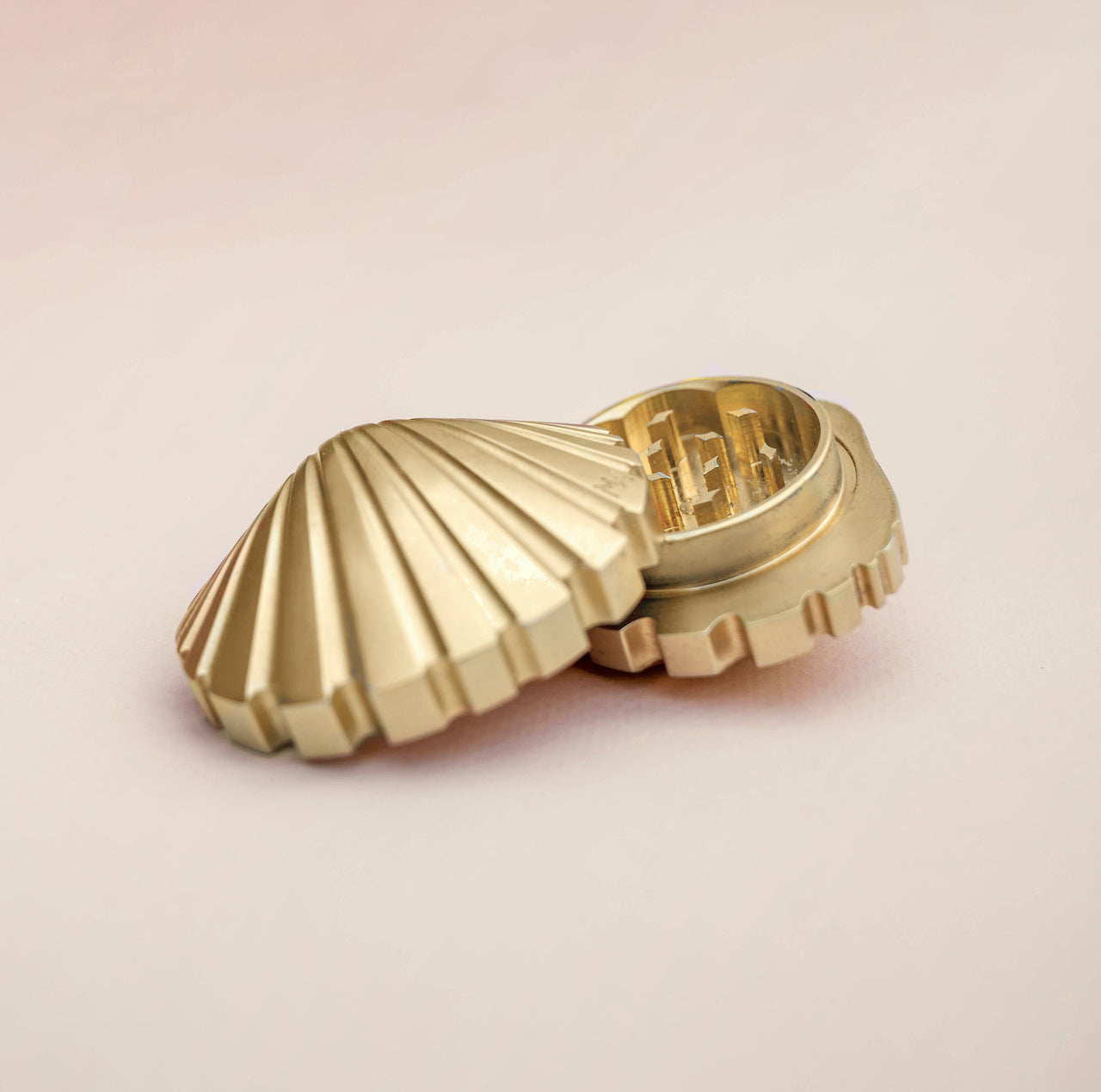 Stay Golden Seashell Weed Grinder
Almost untouchable among your gallery of beauty must-haves, this brushed gold seashell weed grinder crystallizes perfectly fluffy flowers with its diamond sharp teeth. The deep set bowl and strong magnet closure keeps it airtight and mess-free, making it not your average fancy weed grinder. Ergonomically sculpted for a better hold, this vanity staple is lightweight enough to tote around.  
Holds: 10 grams of cannabis
Material: ceramic top and pot with faux cactus
Pot: 7.5 x 7.5 x 1.6 cm
Use a damp microfiber towel to wipe down or gentle dish soap to hand wash once weekly or as needed. Air dry. For the pre rolled cones, store in a cool, dark place and use within six months. 
shipped incredibly fast despite the holiday rush (thanksgiving/blackfriday week) and received the product 4 days after ordering :-) nice weight and feel will most likely purchase from this seller again
SO cute. not the most functional grinder, but SO worth it for the aesthetic. thank you!
Is it the most practical grinder? No. Is it the cutest? Yes.