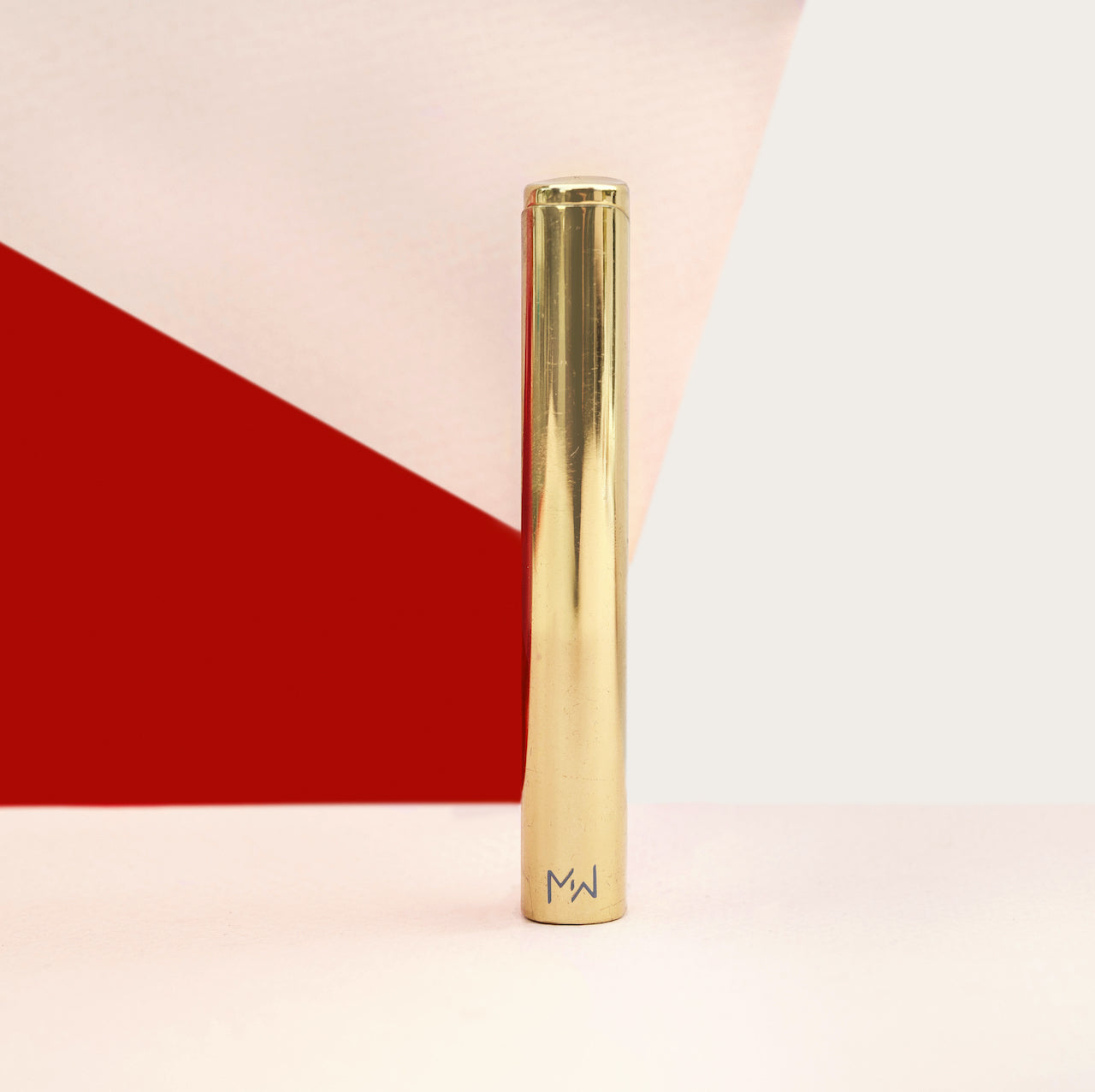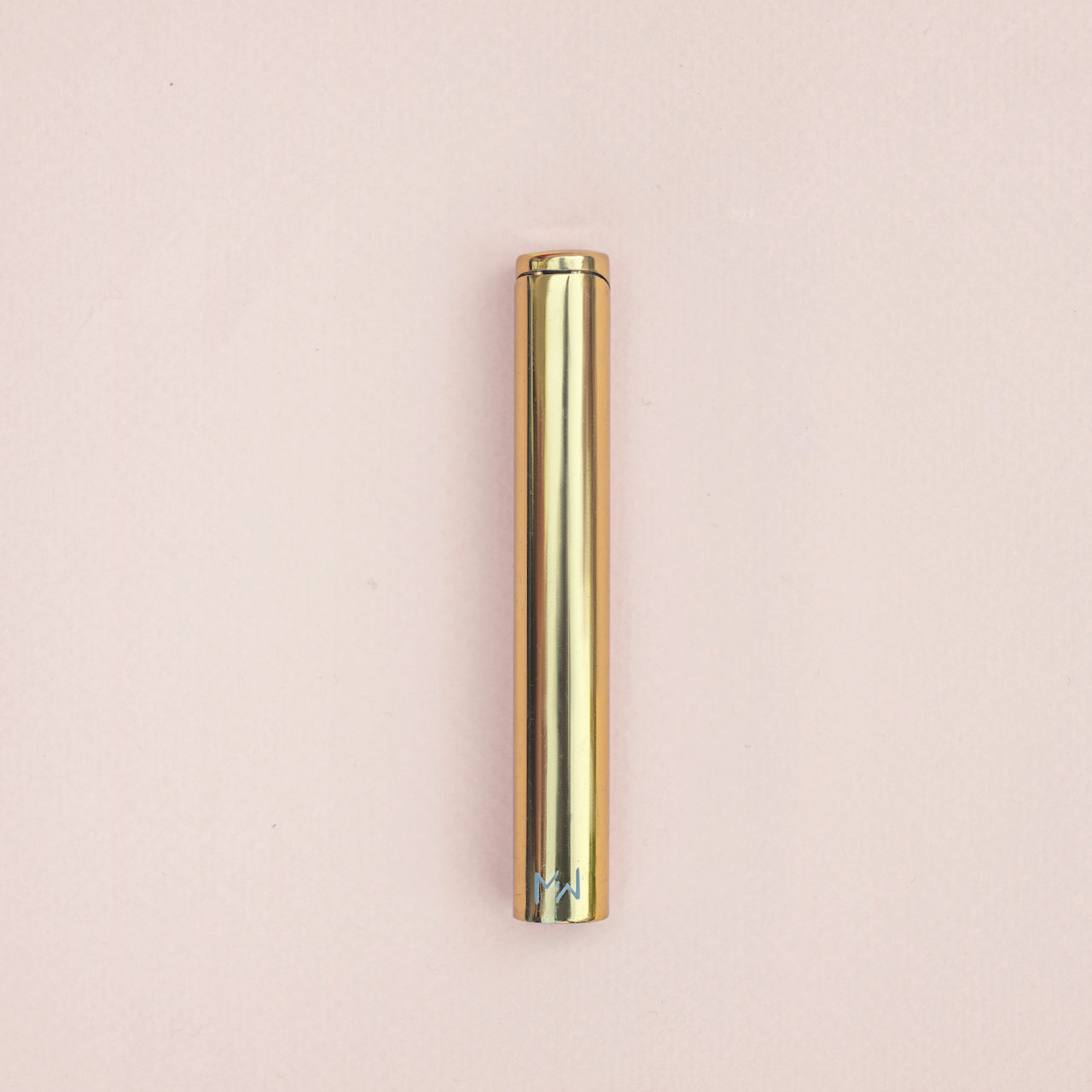 Lit From Within Stick Lighter
We dare you to live louder and vibe harder with the gold standard of lighters. Custom made using gold brushed stainless steel, we ignite your cannabis routine. With a round, slim body, this must-have refillable accessory is most definitely not your average girly lighter. Whether you are looking to add a dose of lust to your everyday or just want to keep it looking classy for the 'gram, we're here to help you make that statement. 
Material: brushed gold stainless steel
Lighter: 90 x 12 x 12 mm
Use a damp microfiber towel to wipe down or gentle dish soap to hand wash once weekly or as needed. Air dry. For the pre rolled cones, store in a cool, dark place and use within six months. 
Cool sleek lighter, big fan!
The best! I appreciated the packaging and the bonus gift.
Exceeded my expectations and the packaging was beautiful. Thanks you
Gold Stick Lighter
The cutest, most feminine little lighter ever! I love it! I feel sophisticated when out with friends carrying the run-of-the-mill BIC lighters. So sexy! It was exactly as pictured! Exceeded my expectations.